« Zurück
After the play "Eisenwichser" by Heinrich Henkel.
For the Swiss-German version, Imhoof worked undetected as Eisenwichser in the underground canals of the Sulzer company in Winterthur. 
 Shot with electronic studio cameras in the old Gaswerk Zürich.
Production of SFR DRS
Watch the full film (buy/lend)
Cast
Uli Eichenberger
Jürgen Pruschanski
Paul Lohr
Awards
– Swiss contribution to the Prix Italia
Press and Download
Not only did the film author tighten the oversized fabric; not only did he update it and translate the play into a generally suitable dialect, into a "foreign language" as far as writing is concerned. In addition, Imhoof managed a compact staging that can be seen in terms of its extremely precise camera work. Although the decor always remains realistic, more and more, it also becomes a coherent cipher for inclusion, narrowness and restriction, against which the two allow only consciously detoxifying poisons. Freedom only exists in the fleeting moment, as a dream.
– NZZ, 31.08.1979
Markus Imhoof has succeeded in making a play that is less spectacular than a television event full of inner tension.
– Kolorit, 25.08.1979
The Swiss television has now published the Swiss-German version of this drama: in this version and staging of Markus Imhoof, who has convincingly understood to translate working atmosphere, gestures, mood and language in the medium of film. The dark end of his game drifted not with loud, over-clear tones, but in abysmal serenity, so that the staging grew out to eerily everyday drama.
– Vaterland, 31.08.1979
The aspired realism ensures a high degree of authenticity. Nothing seems to be set up or constructed, for truth shows itself in real pictures in the arguments of the two unequal workers, in their anarchic thirst for freedom in the absence of ventilation.
– Der Landbote, 31.08.1979
Markus Imhoof has succeeded in creating impressive images and moods, and the dialogues are convincing due to their lack of conciseness.
– Der Bund, 29.08.1979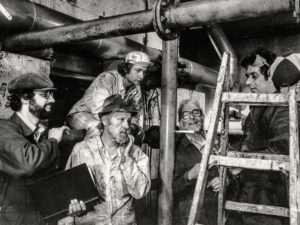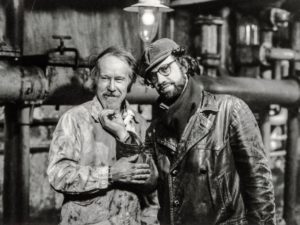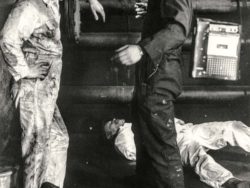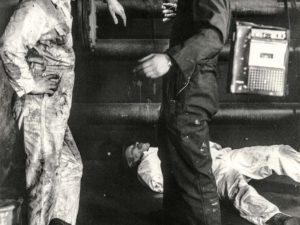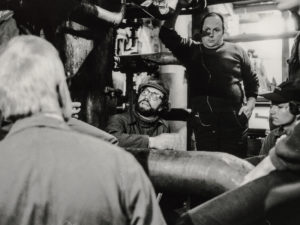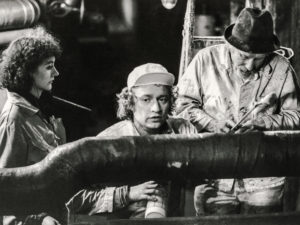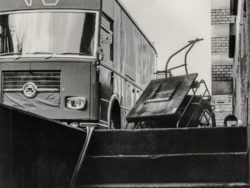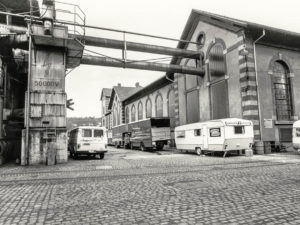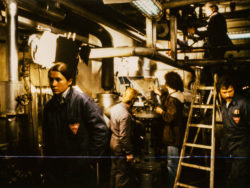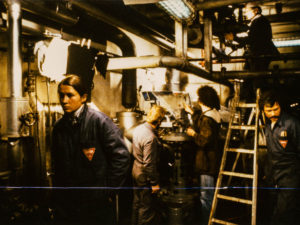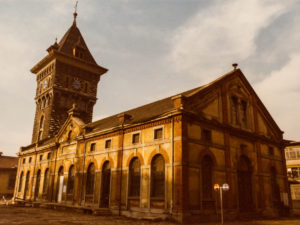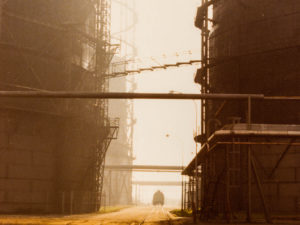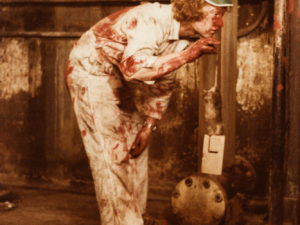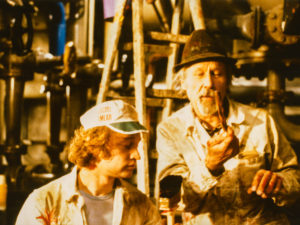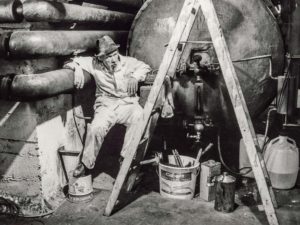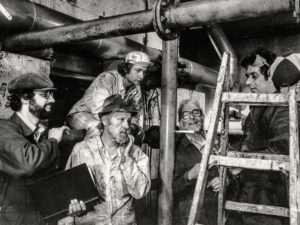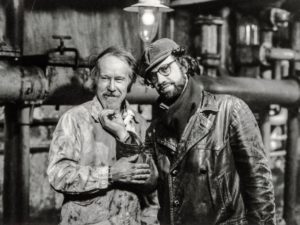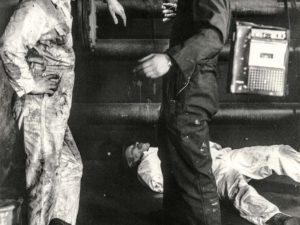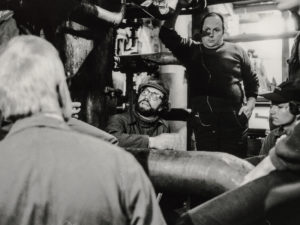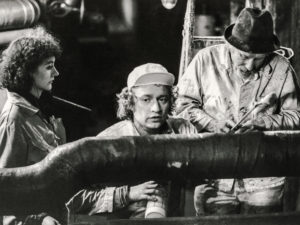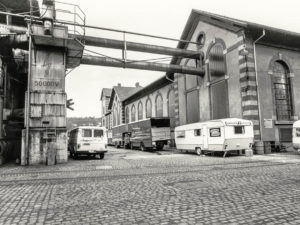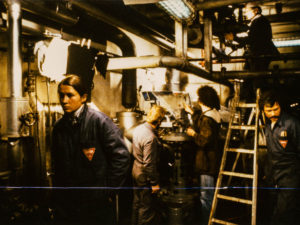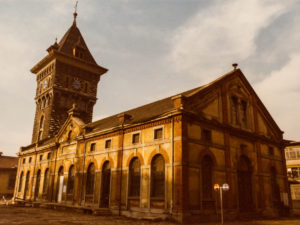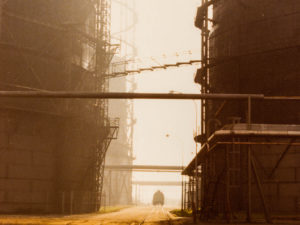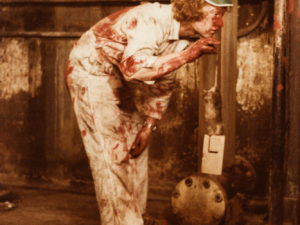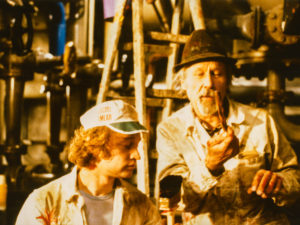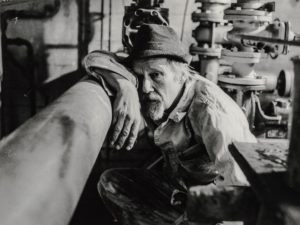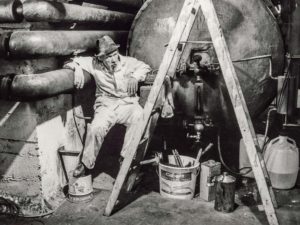 Veröffentlichung der Fotos im Zusammenhang mit dem Film frei.