« Zurück
OR YOU ARE WHAT YOU EAT – The movie is about gluttony, with food as an example of other metabolic processes. The starting point of the playful collage is the energy law: "All natural processes are only energy transformations, but never energy production or energy destruction."
However, physical life works according to the pleasure principle, whose goal is the generation of the greatest possible pleasure. But what if the desire of one leads to the loss of the other, since the sum of the reserves remains constant? This is decided by the right of the stronger, one must starve or will be eaten.
Team
Pio Ante Corradi, Kamera
Festivals & Awards
– Quality premium of the federal government
– TV-Festival Prag, «Best Screenplay»
Watch the full film (buy/lend):
Press and Download
«Volksmund» is the work of a dedicated author who does not shy away from grotesqueness or intricacies, a highly sensual film that liberates insight into digestion, a movie that can make you mentally lean.
– Martin Schaub in Tele
At this point we are talking about a film that can not be classified into sections, from a "loner": from Markus Imhoof's "vernacular – or you are what you eat". The film fascinated by its originality, but also by the malignancy that suited it. "Popular" is brilliant visualized intellect par excellence …
– Neue Zürcher Zeitung
The film is full of sensuality.
– Sonntags Journal
The film has a penchant for Puritanism, which wants to spoil the working people even the simplest pleasures.
– Tages Anzeiger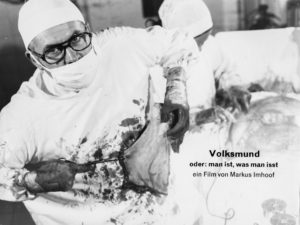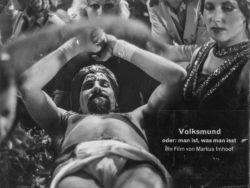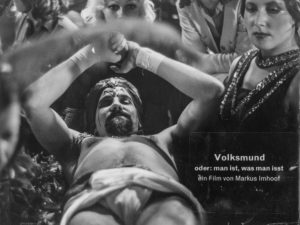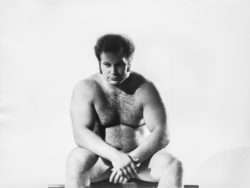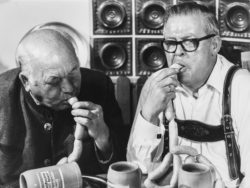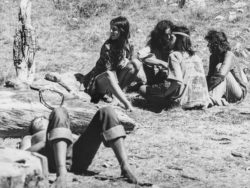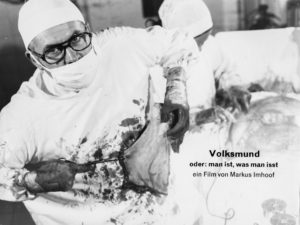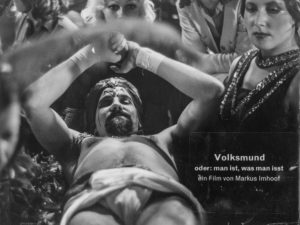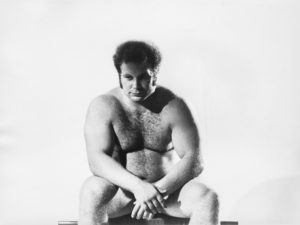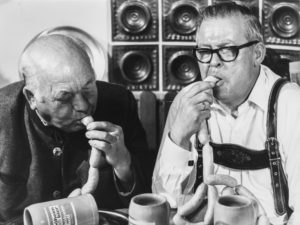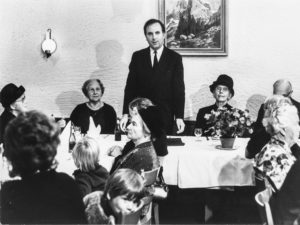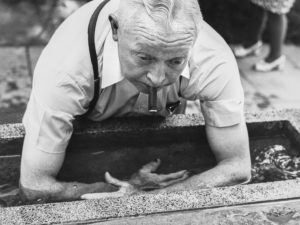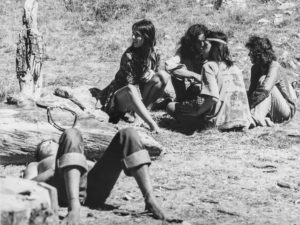 Veröffentlichung der Fotos im Zusammenhang mit dem Film frei.