« Zurück
To prepare this film Markus Imhoof worked for two months as an undercover jail guard in the prison Thorberg in Bern, noting his observations in a diary.
The plot and the details in his film stem out of his personal observations. For another month Markus Imhoof worked in the police search department of the canton Bern. The main figures were created as a synthesis out of different authentical cases.
Escape risk shows the story of the 23-year old Bruno Kuhn who comes to prison because of a dumb crime that he stumbles into (more than he is deliberately committing it). He starts as one of the lowest in the social pecking order of the prisoners. He is a «little fish», not to be taken seriously. But slowly he learns to accept his role. He learns to stand up for himself, to show off and to hit back. The criminal bragging of his «comrades», and the always-there guards treating him – not without occasional jokes – as dangerous, get him so far as to become an impostor. He tries making himself more dangerous then he is by building up a «case Kuhn», until his swindling is discovered and everybody is laughing at him again. But now he knows the rules of the game too well: he blackmails his crooked cell neighbor Winarski, who has exploited him earlier and forces him to take him along on his escape.
Outside he cannot cope with freedom. His only choice left is to really be a criminal. He tries the «big coup» of which they had always talked in prison. But he blows up the safe of the tiny village station so well, that all the money is flying off in small shreds. Afterwards, everything goes its way, in a maximum of two days, Bruno will be arrested.
Escape risk was filmed to be a hyper-realistic film in seemingly unedited shots in documentary style. It is based on exact studies of the prison environment.
Watch the full film (buy/lend)
Swiss-German – OV with German subtitles
Swiss-German – OV with English subtitles
Swiss-German – OV with French subtitles
Swiss-German – OV with Italian subtitles
Cast
Wolfram Berger
Matthias Habich
Sigfrit Steiner
Hans Gaugler
Roger Jendly
Team
Eduard Winiger, camera
Hans Liechti, director of photography
Hans Liechti
, director of photography
Born 1946 in Zurich. Trained to become a Photographer. Trained as a cinematographer at the Swiss TV «DRS». Since 1970 free-lance movie director. Lives in Munich and Zurich.
A SELECTION OF FILMS AS CINEMATOGRAPHER
Ennemis de la mafia (Enemies of The Mafia),
Claude Goretta, 1988
Erdsegen (Blessing of The Earth), Karin Brandauer, 1986 TV
Die Reise (The Journey), Markus Imhoof, 1986
La Mort de Mario Ricci (Mario Ricci's Death), Claude Goretta, 1983
Passions, Jean-Luc Godard, 1982
Das Boot ist voll (The Boat is Full), Markus Imhoof, 1981
Un homme en fruite (A Man in Fruit), Simone Edelstein, 1980
Das gefrorene Herz (The Frozen Heart), Xavier Koller, 1979
Grauzone (Grey Zone), Fredi M. Murer, 1978
Das Unglück (The Misfortune), George Radanovicz, 1977
Fluchtgefahr (Escape Risk), Markus Imhoof, 1974
A SELECTION OF FILMS AS A DIRECTOR
Eine Liebe auf Mallorca (Love on Mallorca), 2001, TV
Patricias Geheimnis (Patricia's Secret), 1995, TV
Dünki-Schott (Don Quichote), Kamera und Co-director
with Tobias Wyss, 1988
Akropolis Now, book and director,1985
AWARDS
Film Award of the City of Zurich for the cinematography of «Hannibal»
Two quality awards of the Swiss department for Inner Affairs
Special award for exceptional cinematography at the «Alpinale» in Bludenz, for «Dünki-Schott»
Max-Ophüls Festival Saarbrücken, Germany: Award of the Audience for «Dünki-Schott»
Max-Ophüls Festival Saarbrücken, university-film award for «Akropolis Now»
International Comedy Festival in Vevey, Switzerland: Special Award for «Dünki-Schott»
Press and Download
Markus Imhoof describes the the everyday life in prison with such expert, detail-sharp meticulosity like no other film director before him.
– Frankfurter Allgemeine Zeitung
Imhoof is telling a story he's nailing down in our social reality with precise details that needed to be researched, observed before they could be set in scene. He has informed and documented himself thoroughly, until he knew as much as an ex-convict.
– Tages Anzeiger
In his vital and dense first feature film – moreover an authentic dialect film of high ranking – Markus Imhoof describes how a «little fish» (Wolfram Berger) learns to survive in the "re-socializing-apparatus» of the convict prison.
– Neue Zürcher Zeitung
Markus Imhoof is the first one in the German speaking area who succeeded in «exploiting» the pattern of the «typical prison film» successfully for a cool-dissociated, semi-documentary dramaturgy. Therewith he achieves that the film keeps its sensual atmosphere and excitement, without lapsing into stereotypes. Imhoof's «male-cinema» is far more than that: Behind his film is hard reality, information and useful provocation. «Escape Risk » could easily be one of the best feature films in the German-speaking part of Switzerland.
– Die Weltwoche
The exciting feature film «Escape Risk » by Markus Imhoof is a minute, scary description how a «little fish» in fact turns into a kind of criminal in the machinery of the execution of sentences.
– Tageszeitung, Munich
Imhoof questions today's forms of execution of sentences and yet does nothing else than taking seriously the penal code demanding preparation for the «re-entry into civil life».
– Basler Nachrichten
A piece of art, accomplished with speed, precision, masterly elegance and directness.
– Tages Anzeiger
Maybe the best feature film in the German speaking area of Switzerland altogether.
– Basler Nachrichten
Imhoof's world of convict prison can be experienced physically, one can almost smell it.
– Cinéma
Imhoof who has worked as a prison guard himself for some time, mounts his experiences into pictures of an almost breathless, quiet, intensive argumentation. A fascinating tension of story telling, observation and recognition is building up. «Escape Risk» has been compared with the most recent American movies like «Wanda» by Barbara Loden or John Huston's «Fat City», one could also think of Bresson. But maybe it's just best to go yourself and watch this extraordinary film.
– Frankfurter Rundschau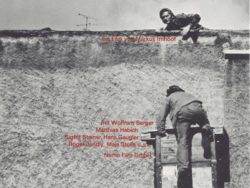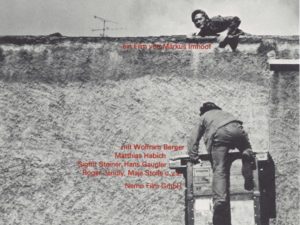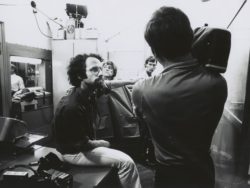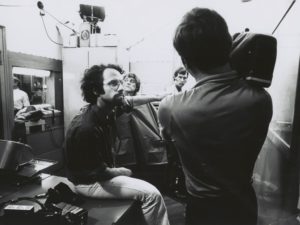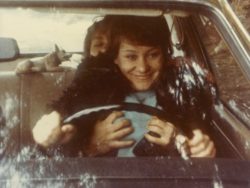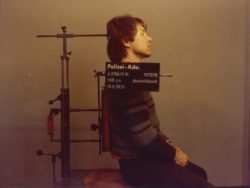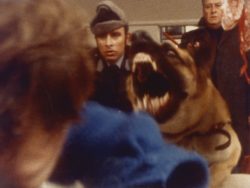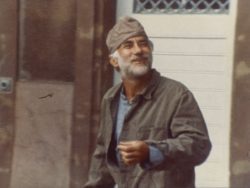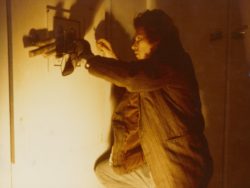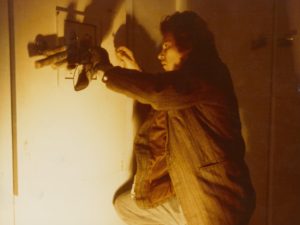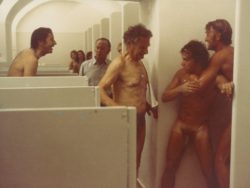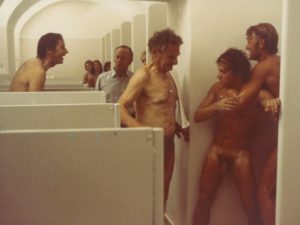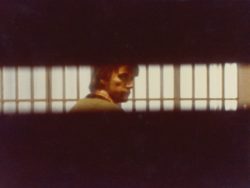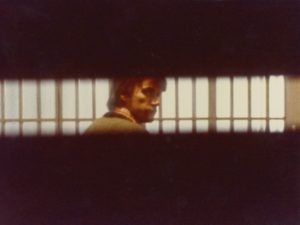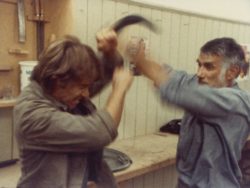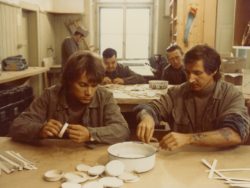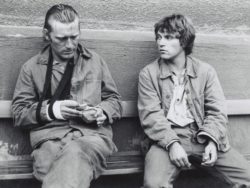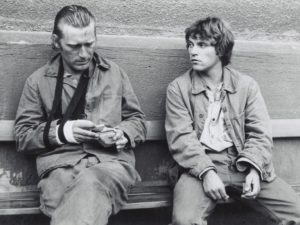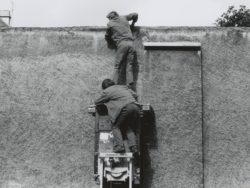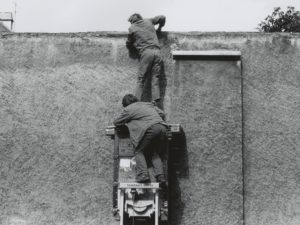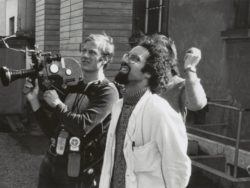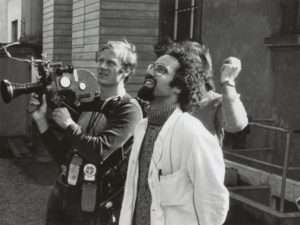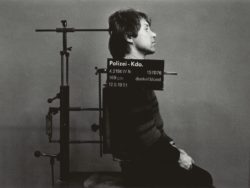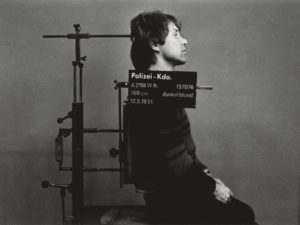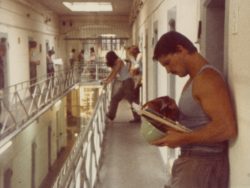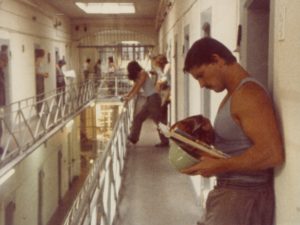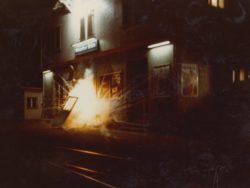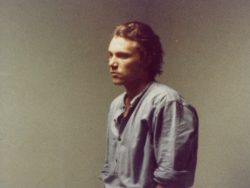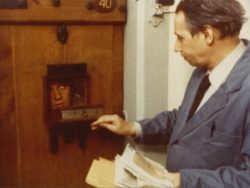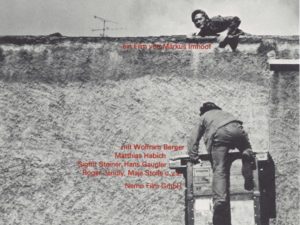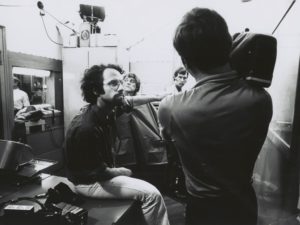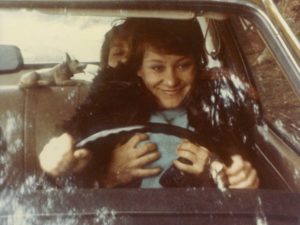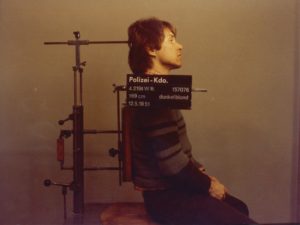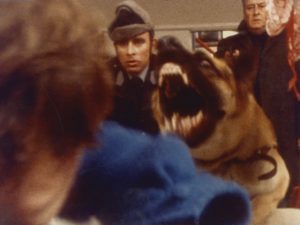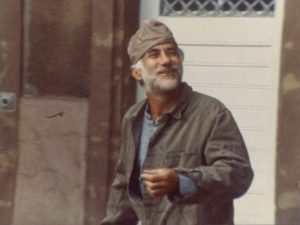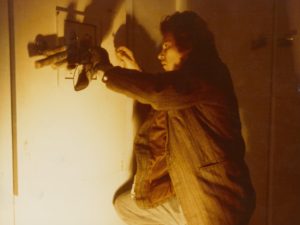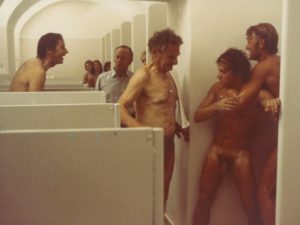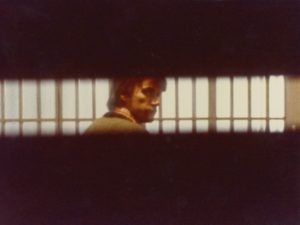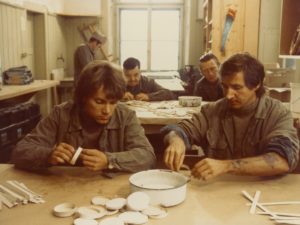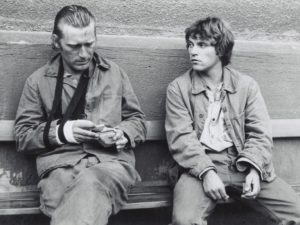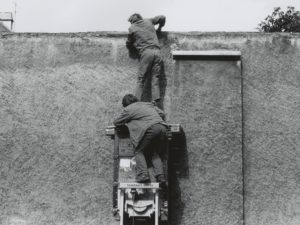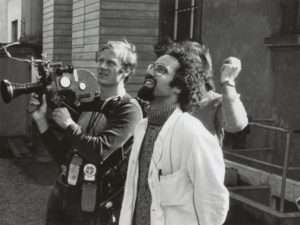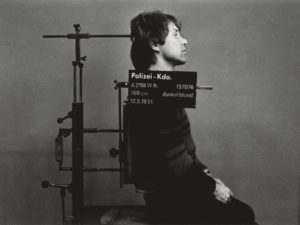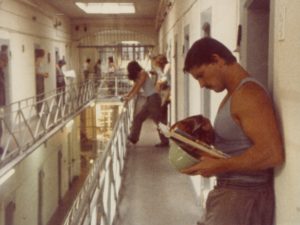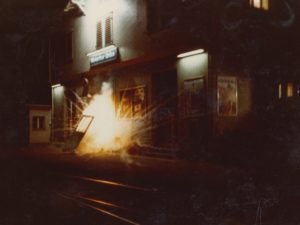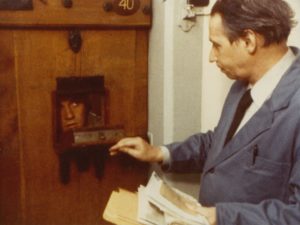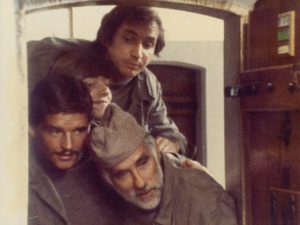 Veröffentlichung der Fotos im Zusammenhang mit dem Film frei.