« Zurück
The movie is based on the autobiographical novel «The Journey» of Bernward Vesper. He is the son of a famous nazi-poet and life's companion of the female terrorist Gudrun Ensslin.
The novel has been called «inheritance of a whole generation», because the destiny it describes stands as an enlarged and therefore recognizable example for those influences imprinting the whole generation of the sixties: Those born during the war learn how to think during the new beginning. However, instead of being able to orient in relation to a fatherly ideal they see themselves confronted with their fathers' guilt.
This situation leads to angry, moral demands of the sons. After the years of student revolts it culminates in either resignation or in the blind hatred of terrorism. The film tells two childhood stories: The first one builds the framework. It narrates how a young father with his five-year old son escapes terrorism. The second story describes the development of this father, who – out of opposition to his nazi-father – gets involved with terrorism
Watch the full movie (buy/lend)
German – OV with english subtitles
Festivals and Awards

– Mostra die Venezia, competition
– Filmfestival Chicago
– Filmfestival Berlin, German series
– Filmfestival Montreal
– Filmfestival New Dehli
– quality premium EDI
Cast
Markus Boysen
Will Quadflieg
Corinna Kirchhoff
Claude-Oliver Rudolph
Markus Boysen
, actor
Born 1954 in Hannover. Educated at the University for Music and Performing Arts in Hamburg. Engagements among others: Chamber Plays (Kammerspiele) Munich, Schiller Theatre Berlin, Playhouse Hamburg.
A SELECTION OF FILMS
Nicht ohne dich (Not Without You), Diethard Klante, 2001 TV
Die Reise (The Journey), Markus Imhoof, 1986
Tatort – Reifezeugnis (German Criminal TV Series called «Tatort» = Place where a crime happened – «Leaving certificate», Wolfgang Petersen, 1977 TV
Will Quadflieg
(1914 – 2003), actor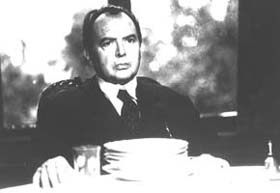 Born 1914 in Oberhausen, Switzerland. Engagements among others: Stage of The People (Volksbühne) Berlin, Schiller Theatre Berlin, Playhouse Hamburg, Salzburg Festival, Castle Theatre (Burgtheater) Vienna, Zurich Playhouse. Member of The Academy of Arts in Berlin.
A SELECTION OF FILMS
Der grosse Bellheim (The Big Bellheim), Dieter Wedel, 1992, TV
Die Reise (The Journey), Markus Imhoof, 1986
Dantons Tod (Death of Danton), Rudolf Noelte, 1981
Kamasutra – Vollendung der Liebe (Perfection of Love), Kobi Jaeger, 1969
Faust, with Gustav Gründgens, Peter Gorski, 1960
Lola Montez, Max Ophüls, 1955
Moselfahrt aus Liebeskummer (Journey on The Mosel Out of Love's Misery), Kurt Hoffmann, 1953
Vergiss die Liebe nicht (Don't Forget Love), Paul Verhoeven, 1953
Schwarze Augen (Black Eyes), Géza von Bolváry, 1951
Die Zaubergeige (The Magic Violin), Herbert Maisch, 1944
Der grosse Schatten (The Big Shadow), Paul Verhoeven, 1942
Philharmoniker (Musician), Paul Verhoeven, 1942
Mein Leben für Irland (My Life for Ireland), Max W. Kimmich, 1941
Das Herz der Königin (The Heart of The Queen), Carl Froehlich, 1940
Kora Terry, George Jacoby, 1940
Der Maulkorb (The Muzzle), Erich Engel, 1938
A SELECTION OF AWARDS
Grimme-Award in gold, 1994
Medal for Art and Sciences 1984
Big Hersfeld Award, 1980
Corinna Kirchhoff
, actress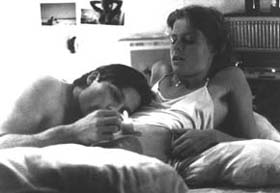 Born 1958 in Düsseldorf, Germany. Trained to become an actress at the Max-Reinhardt-School in Berlin. Engagements among others: Playhouse Frankfurt, Schaubühne Berlin, Faust-Ensemble of Peter Stein, Castle Theatre (Burgtheater) Vienna.
A SELECTION OF AWARDS
Wer liebt hat Recht (Who's in Love is Right), Matti Geschonnek, 2001, TV
Der Schuss (The Shot), Nikolaus Leytner, 2000, TV
Das Alibi (The Alibi), Christine Wiegand, 1999, TV
Das Böse (Evil), Christian Görlitz, 1997, TV
Kuppke, Claudia Prietzel, 1996, TV
Game Over, Igor Zaritzki, 1995
Alles Lüge (All Lies), Heiko Schier, 1991
Fraktur (Fracture), Matti Geschonnek, 1991, TV
Moebius, Matti Geschonnek, 1991
Das vergessene Tal (The Forgotten Valley), Clemens Klopfenstein, 1990
Das Spinnennetz (The Spider Web), Bernhard Wicki, 1986
Die Reise (The Journey), Markus Imhoof, 1986
Die letzte Rolle (The Last Part), Egon Günther, 1984
Hilf, wenn Du kannst (Help if You Can), Eberhard Pieper, 1982
SELECTION OF AWARDS

Actress of The Year, «Theater Heute», 1996
E Hasse Award, 1986
Claude-Oliver Rudolph
, actor
Born 1956 in Frankfurt am Main. Trained to become an actor at Volker Spengler's. Engagements among others: Playhouse Bochum, Free People's Stage (Freie Volksbühne) Berlin, Zurich Playhouse.
A SELECTION OF FILMS
C. Springer, Berndt Böhlich, 2001
James Bond 007 – The World is Not Enough, Michael Apted, 1999
Die drei Posträuber (The Three Post Robbers), Andreas Prochaska, 1998
Blutsbande (Blood Ties), Joseph Orr, 1998
Liebe mich bis in den Tod (Love Me Until Death), Michael Keusch, 1998
Tresko-Amigo Affäre (The Affair Around Tresko-Amigo), Hajo Gies, 1996
The Black Curse, Otto Retzer, 1994
Der Schattenmann (The Shadow Man), Dieter Wedel, 1994
The Wonderbeats Kings of Beat, Claude-Oliver Rudolph, 1990
The Voice, Gustavo Graef-Marino, 1989, TV
Herbstmilch (Autumn Milk), Joseph Vilsmaier, 1988
Der Angriff (The Attack), Theodor Kotulla, 1986
Die Reise (The Journey), Markus Imhoof, 1986
Alpha City, Eckardt Schmidt, 1984
Chateauvallon, Paul Planchon, 1984, TV
Rote Erde (Red Soil), Klaus Emmerich, 1982, TV
Das Boot (The Boat), Wolfgang Petersen, 1980
A SELECTION OF AWARDS
Best Musical Film of The Year for «The Wonderbeats Kings of Beat», 1990
German Performer's Award for «Rote Erde», 1984
Performer's Award of The Study Circle Film Bochum, Germany, 1980
Team
George Reinhart, prodcuer
Hans Liechti, cinematographer
Bernward Vesper, author
George Reinhart
(1942–1997), producer

Born 1942 in New York City. High school in Winterthur, Switzerland; since then a close friend of Markus Imhoof. Studied law and economy in Zurich. School of Photography in New York City. On assignment for his family's business «Gebrüder Volkart» took trips to Mexico and Brazil. In 1976 came back to Switzerland and founded the «Limbo Film AG» together with Markus Imhoof. Later he founded the «Xanadu Film», «Metropolis Film» (production and global distribution), and «Pierre Grise Production» in Paris and took over Rialto film renter's society in Zurich. Founder and promoter of the Photo museum in Winterthur. He died 1997 in Zurich.
A SELECTION OF FILMS
Jeanne la Pucelle (Jeanne, The ), Jacques Rivette, 1993
La chasse aux Papillons (The Hunt for Butterflies), Otar Iosseliani, 1992
La demoiselle sauvage (The Wild Mrs.), Léa Pool, 1991
La Belle Noiseuse (The beautiful …), Jacques Rivette, 1991
Nuit & Jour (Night and Day), Chantal Akerman, 1991
Toto le héros (Toto The Hero), Jaco van Dormael, 1991
Adolf Dietrich, Friedrich Kappeler, 1990
Busters Bedroom, Rebecca Horn, 1990
Histoires d'Amerique (Stories of The USA), Chantal Akerman, 1988
A Corps Perdu (With a Lost Body), Lea Pool, 1988
La Bande des Quatre (The Band of The Four), Jacques Rivette, 1988
Der Passagier (The Passenger) – Welcome to Germany, Thomas Brasch, 1988
Le Moine et la sorcière (The Monk and The Witch), Suzanne Schiffman, 1987
Last Song, Dennis Berry, 1987
Soigne ta droite (Watch/Take Care of Your Right), Jean Luc Godard, 1987
Die Reise (The Journey), Markus Imhoof, 1986
Mauvais Sang (Bad Blood), Leos Carax, 1986
Candy Mountain, Robert Frank, 1986
Golden 80ies, Chantal Akerman, 1985
Transatlantique (Transatlantic), Ulrich Schlumpf, 1982
Das Boot ist voll (The Boat is Full), Markus Imhoof, 1981
Räume sind Hüllen (Rooms are Wrappers), Lukas Strebel, 1981
Hans Liechti
, cinematographer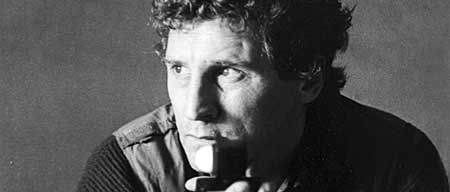 Born 1946 in Zurich. Trained to become a Photographer. Trained as a cameraman at the Swiss TV «DRS». Since 1970 free-lance movie director. Lives in Munich and Zurich.
A SELECTION OF FILMS AS CAMERA MAN
Ennemis de la mafia (Enemies of The Mafia), Claude Goretta, 1988
Erdsegen (Blessing of The Earth), Karin Brandauer, 1986 TV
Die Reise (The Journey), Markus Imhoof, 1986
La Mort de Mario Ricci (Mario Ricci's Death), Claude Goretta, 1983
Passions, Jean-Luc Godard, 1982
Das Boot ist voll (The Boat is Full), Markus Imhoof, 1981
Un homme en fruite (A Man in Fruit), Simone Edelstein, 1980
Das gefrorene Herz (The Frozen Heart), Xavier Koller, 1979
Grauzone (Grey Zone), Fredi M. Murer, 1978
Das Unglück (The Misfortune), George Radanovicz, 1977
Fluchtgefahr (Escape Risk), Markus Imhoof, 1974
A SELECTION OF FILMS AS A DIRECTOR
Eine Liebe auf Mallorca (Love on Mallorca), 2001, TV
Patricias Geheimnis (Patricia's Secret), 1995, TV
Dünki-Schott (Don Quichote), Kamera und Co-director with Tobias Wyss, 1988
Akropolis Now, book and director,1985
AWARDS
Film Award of the City of Zurich for camera in «Hannibal»
Two quality awards of the Swiss department for Inner Affairs
Special award for exceptional camera at the «Alpinale» in Bludenz, for «Dünki-Schott»
Max-Ophüls Festival Saarbrücken, Germany: Award of the Audience for «Dünki-Schott»
Max-Ophüls Festival Saarbrücken, Uni-Film award for «Akropolis Now»
International Comedy Festival in Vevey, Switzerland: Special Award for «Dünki-Schott»
Bernward Vesper
(1939 – 1971), Autor
Author of the autobiographical novel behind the film
Born 1939 on the estate «Triangel» in Gifhorn, Germany, as son of the well-known Nazi poet Will Vesper. Studied German in Tübingen and Berlin. In 1966 worked for the election campaign of Willy Brandt. Life partner of Gudrun Ensslin. 1967 their son Felix was born. Gudrun leaves Vesper for Andreas Bader, with whom she sets fire to a shopping center in Frankfurt. Bader is imprisoned and 1970 freed with violence, Gudrun joins him in the underground: RAF begins. 1971 suicide of Bernward Vesper in the clinic Eppendorf in Hamburg, 1977 death of Gudrun Ensslin in the penal institution Stammheim.
The novel-essay «The Journey» was published 1977 and became a cult book. The film uses the novel freely. Therefore, all the names are changed.
Press and Download
Markus Imhoof is a director who works uncommonly carefully and precisely. This becomes clear at first sight in the actors who are all without exception very carefully guided. It is impressive how Markus Imhoof gave this difficult subject the dramaturgical elegance. Without ever becoming sensational the story is filled with suspense right from the first picture.
– Neue Zürcher Zeitung
Those who admired Markus Imhoof's «The Boat is Full» (1980) will not be disappointed by his honest and conscientious approach to German postwar father-son conflicts that led to the student rebellion of 1968 and the hysteria surrounding the Baader-Meinhof Group, as depicted in his well-researched film adaptation of Bernward Vesper's «The Journey».
– The Hollywood Reporter
In addition to intelligence and clarity, the film is blessed with excellent lensing and skillful storytelling that makes it absorbing up to the end. Even without a hard-hitting conclusion to consolidate its points, «The Journey» remains a film of great interest, and one of the most serious attempts to deal in depth with the theme of terrorism. It will have an art house and festival play far beyond the Swiss mountains.
– Variety
Imhoof succeeds in drawing the difficult way of a rebellious generation with astonishing differentiation without much wavering. When Vossen's boy bites into the hand of the police officer carrying him away, all hope dies in this last picture that the children could ever be freed of the debts left behind by their fathers.
– Tages Anzeiger
Imhoof achieves the description of the two plastic and absorbing generation portraits. He sketches characters like Baader by relying on the telling of stories and on the concrete detail, on requisites, animals, anecdote-memories.
– Rheinische Post
The main merit of Markus Imhoof's touching and tough film is, to depict the German history after the wars, therewith drawing a historical and sociological picture of terrorism. The film connects the generation of Baader-Meinhof with the one of Auschwitz in a wonderful narrative.
– Il tempo, Rom
The Swiss movie director Markus Imhoof made an exciting action film about the RAF out of Bernhard Vesper's cult book «The Journey». Therewith he does more justice to the work of hatred of Ensslin-husband Vesper than by taking great pains to seem authentic.
– Tempo
The spirit of the sixties and seventies blows with oppressing directness through the film, as convincingly presented as the atmosphere in the parental home with Will Quadflieg as the authoritarian over-father and Christa Berndl as mother with an apokryph mixture of arrogance and whining.
– Zitty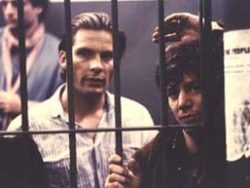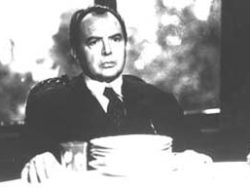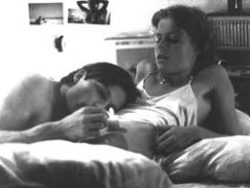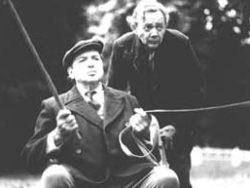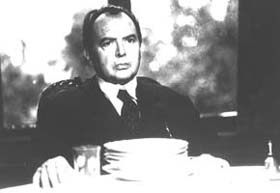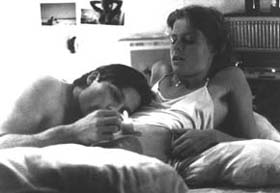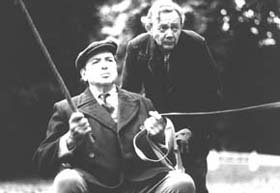 Veröffentlichung der Fotos im Zusammenhang mit dem Film frei.