When Markus Imhoof, born in 1941, was a little boy in Switzerland, his parents took in a young Italian refugee named Giovanna. But global politics tore apart the children's friendship. The director's memories of those events have prompted him to address Europe's current refugee policy. An Italian naval ship off the coast of Libya takes on board 1,800 boat people, none of whom would have a chance to come to Europe legally. From the ship they are taken to a refugee camp where they spend between eight and fifteen months on average. 'We don't promise them paradise, but it gets better every day,'says one aid worker. For those who choose to leave the camp, often the only option is to work illegally: women are forced into prostitution and men hire themselves out to work on tomato plantations. As one of those affected concludes: 'This isn't life, it's not even survival.' And what about the few who are accepted by Switzerland? Imhoof's film questions the system of organised aid, which delivers refugees into a vicious circle largely determined by economic interests. A quiet film which becomes a powerful reminder.
Berlinale Program 2018, Eldorado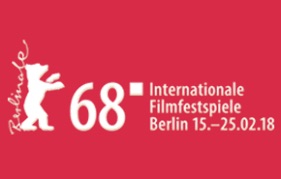 World Premiere: Feb 22, 2018, Internationale Filmfestspiele Berlin – Out of Competition
Screening Dates at Berlinale
Gala Premiere (Start Red Carpet around 3:00 p.m.)
22. February 2018
3:30 p.m.
at Berlinale Palast
Berlinale Goes Kiez
22. February 2018
6:30 p.m.
at "Neues Off ": Afterwards Q&A with Markus Imhoof
Additional Screenings
24. February 2018
09:30 a.m.
at Zoo Palast 1
24. February 2018
10:30 p.m.
at Kino International
Eldorado was nominated for: