Eldorado – Academy Member Screenings in Hollywood, Los Angeles.

Showings followed by Q&A with Markus Imhoof
Tuesday, Nov 6th, 3:00pm at Soho House, 9200 Sunset Blvd, West Hollywood
Thursday, Nov 8th, 2:00pm at Dick Clark Productions, 2900 Olympic Blvd, Santa Monica
Saturday, Nov 10th, 5:00pm at Wilshire Screening Room, 8670 Wilshire Blvd, Suite 112, Beverly Hills
Monday, Nov 12th, 7:30pm at Aero Theatre: Eldorado and More Than Honey double feature, 1328 Montana Ave, Santa Monica
Wednesday, Nov 14th, 8:00pm at Laemmle Santa Monica, 1332 2nd St, Santa Monica
Thursday, Nov 15th,7:30pm  LA Times Screening at Montalban Theater, 1616 Vine St, Los Angeles
Saturday, Nov 17th, 5:00pm at Wilshire Screening Room, 8670 Wilshire Blvd, Suite 112, Beverly Hills
Monday, Nov 19th,7:30pm Deadline Hollywood Screening Series at Landmark Theaters on Pico, 10850 Pico Blvd, Los Angeles
Saturday, Dec 8th, 12:00pm, Dick Clark Productions Screening Room, 2900 Olympic Blvd, Santa Monica without Markus Imhoof
Eldorado screens in the category "Films in Journey":
on Tuesday 16 October at 5.15pm
on Thursday 18 October at 3.20pm
Markus Imhoof will be present at both screenings for a Q & A afterwards.
Eldorado will be screened in cooperation with Internationale Heiner-Müller Stiftung at Deutsches Theater Berlin on Thursday 04 October at 8pm. Afterwards Markus Imhoof will discuss with German actress and proponent of Oxfam, Heike Makatsch.
Eldorado in the category "Impact"
on Thursday 27 September at 8.45pm
and Wednesday 03. October at 10.30am
on Thursday, 20 September at 9pm at I Cinéma Le César and is followed by a discussion.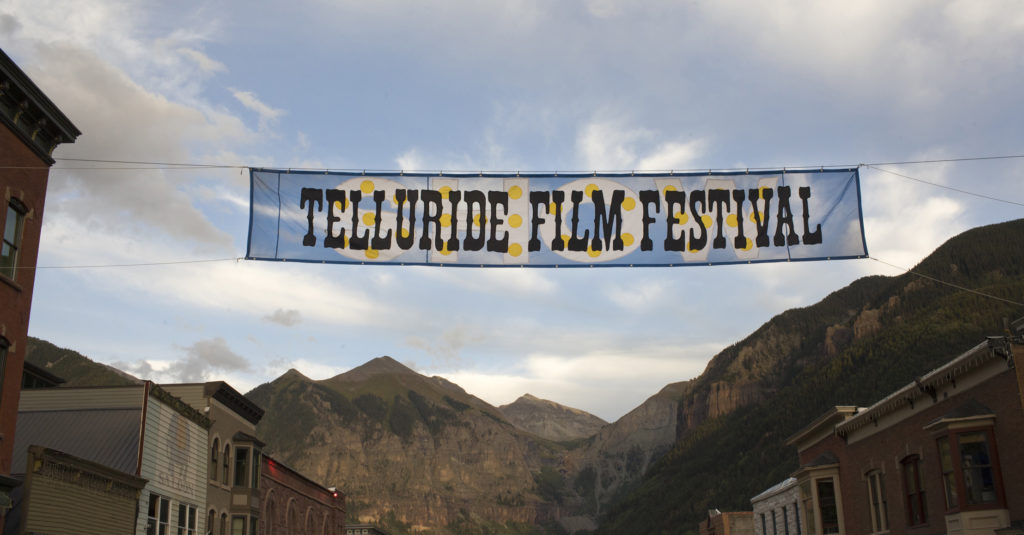 ©photo: Main Street Banner (by Pamela Gentile)
It will screen as the 'Special Medallion' film in celebration of Dieter Kosslick, the current Director of the Berlinale – Internationale Filmfestspiele Berlin. Screenings will be on Sunday, 02 September at 5 pm with Question and Answer with Markus Imhoof himself and on Monday at 9 am.
Markus Imhoof will be honored with a retrospective and the HUMAN RIGHTS PRIZE FOR THE AUTHOR at this year's Film Festival Diritti Umani in Lugano, Switzerland.
The prize will be awarded in celebration of the 70th anniversary of the Human Rights Declaration. The 5th edition of the festival will take place from 09 until 14 October 2018.
Eldorado is Switzerland's official submission to the category of Foreign Language Film at the Oscars® at the 91st Academy Awards 2019 in Hollywood, USA.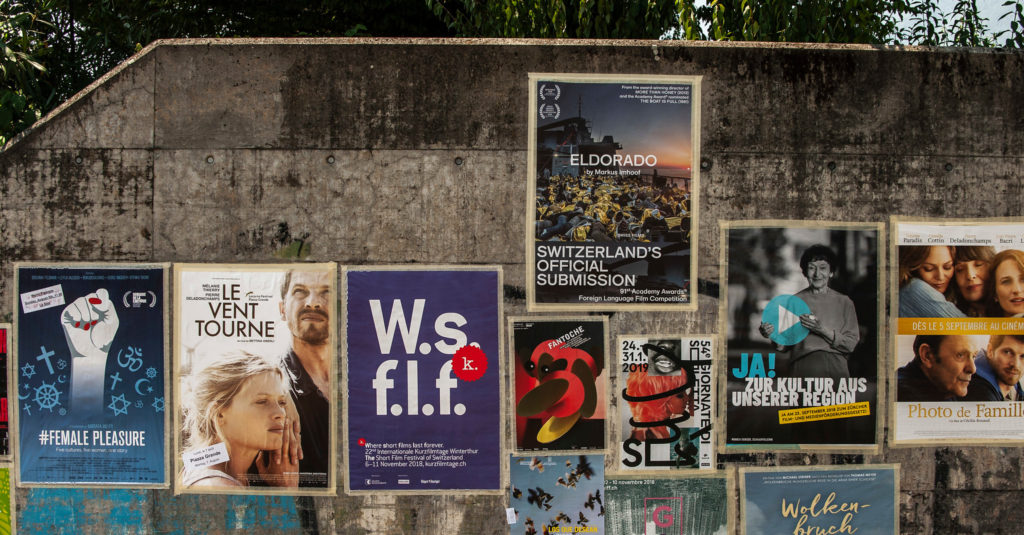 photo ©SWISS FILMS Fotos by Module+
A jury of filmmakers and the Swiss Federal Office of Culture, advised by Swiss Films, selected Eldorado on 03 August 2018 to be in contention for an Oscar nomination. Markus Imhoof's words of thanks can be read again on hist personal Facebook page.
Screenings, nominations and prices of Eldorado at national and international film festivals:
Eldorado at the Human Rights Festival in Zagreb, Croatia on December 07.
Eldorado at the Festival des Deutschen Films in Ludwigshafen am Rhein, Germany 23 August, on September 04, 05 and 07, 2018.
The editor of Eldorado, Beatrice Babin, will be available for a question & answer after the film at the the two main screenings on September 04 and 05, 2018.
Eldorado was shown at the The New Zealand International Film Festival in Wellington, New Zealand on July 30, August 6 and 12, 2018.
Eldorado was screened in the category Panorama Suisse at the 71. Locarno Festival in Switzerland on August 05, 2018.
Eldorado performed at the SWR Doku Festival, in Stuttgart, Germany, June 27-30, and was nominated for the Dokumentarfilmpreis 2018 (German Documentary Film Award 2018).
Eldorado was the opening film at the Festival of Migrant Film in Ljubljana, Slowenia on June 18, 2018. DocAviv – the international documentar
Eldorado was screened at DocAviv – the Tel Aviv International Documentary Film Festival in Tel Aviv, Israel on  May 17 to May 26, 2018.
Eldorado at the Millenium Docs Against Gravity Festival in Warsaw, Poland from May, 11 to 20, 2018 and received a special mention for a "moving and compassionate plea for empathy".
Eldorado was shown at the Festival Visions du Réel, Nyon, Switzerland on April 15th and April 17th.
Eldorado at the Hong Kong International Film Festival, China on March 19 to April 5, 2018.
Eldorado was the opening film at Kirchliches Filmfestival Recklinghausen, Germany on March 14 2018.
Press comments about Eldorado:
"Enormous emotional energy"
– Paolo Mereghetti, Corriere della sera (Italy)
"Sombre, unflinching and personal […] Markus Imhoof's Eldorado is a deeply felt documentary essay on Europe's refugee question."
–  The Guardian (UK)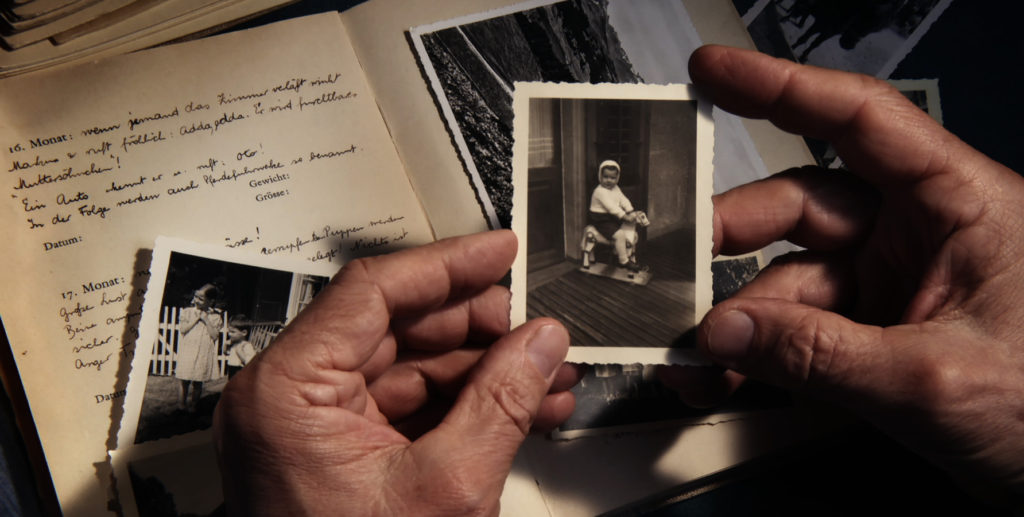 When Markus Imhoof, born in 1941, was a little boy in Switzerland, his parents took in a young Italian refugee named Giovanna. But global politics tore apart the children's friendship. The director's memories of those events have prompted him to address Europe's current refugee policy. An Italian naval ship off the coast of Libya takes on board 1,800 boat people, none of whom would have a chance to come to Europe legally. From the ship they are taken to a refugee camp where they spend between eight and fifteen months on average. 'We don't promise them paradise, but it gets better every day,'says one aid worker. For those who choose to leave the camp, often the only option is to work illegally: women are forced into prostitution and men hire themselves out to work on tomato plantations. As one of those affected concludes: 'This isn't life, it's not even survival.' And what about the few who are accepted by Switzerland? Imhoof's film questions the system of organised aid, which delivers refugees into a vicious circle largely determined by economic interests. A quiet film which becomes a powerful reminder.
Berlinale Program 2018, Eldorado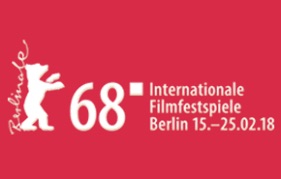 World Premiere: Feb 22, 2018, Internationale Filmfestspiele Berlin – Out of Competition